New Work Partner
Eric Li 2014-08-12 17:16:37
This is our new partner from Australia. He is studying our product now, today is pool fencing hardware, like glass spigot, hinge and latch.
But he did not tell us his name yet. If you  have any good idea about this, please contact us. : )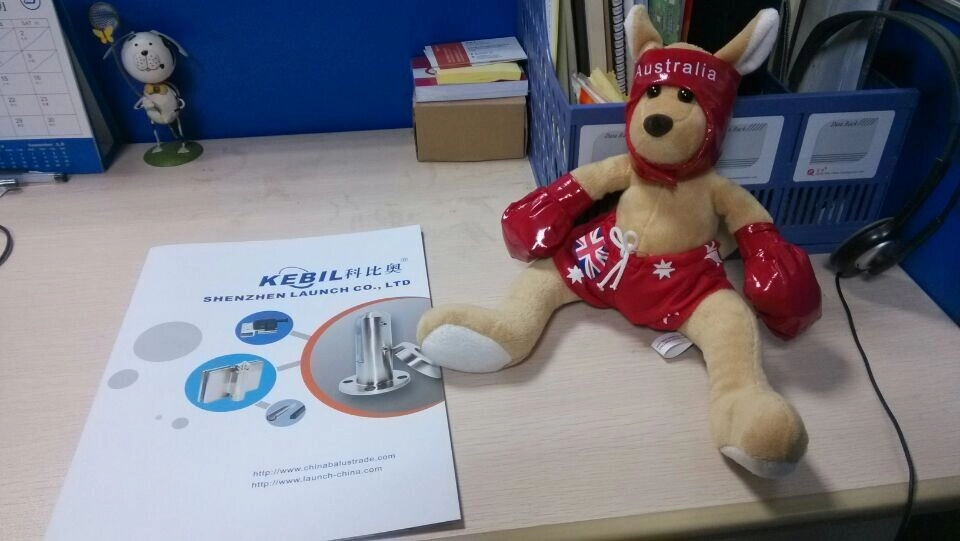 And he told us, everyday is like a fight, so just keep it up!